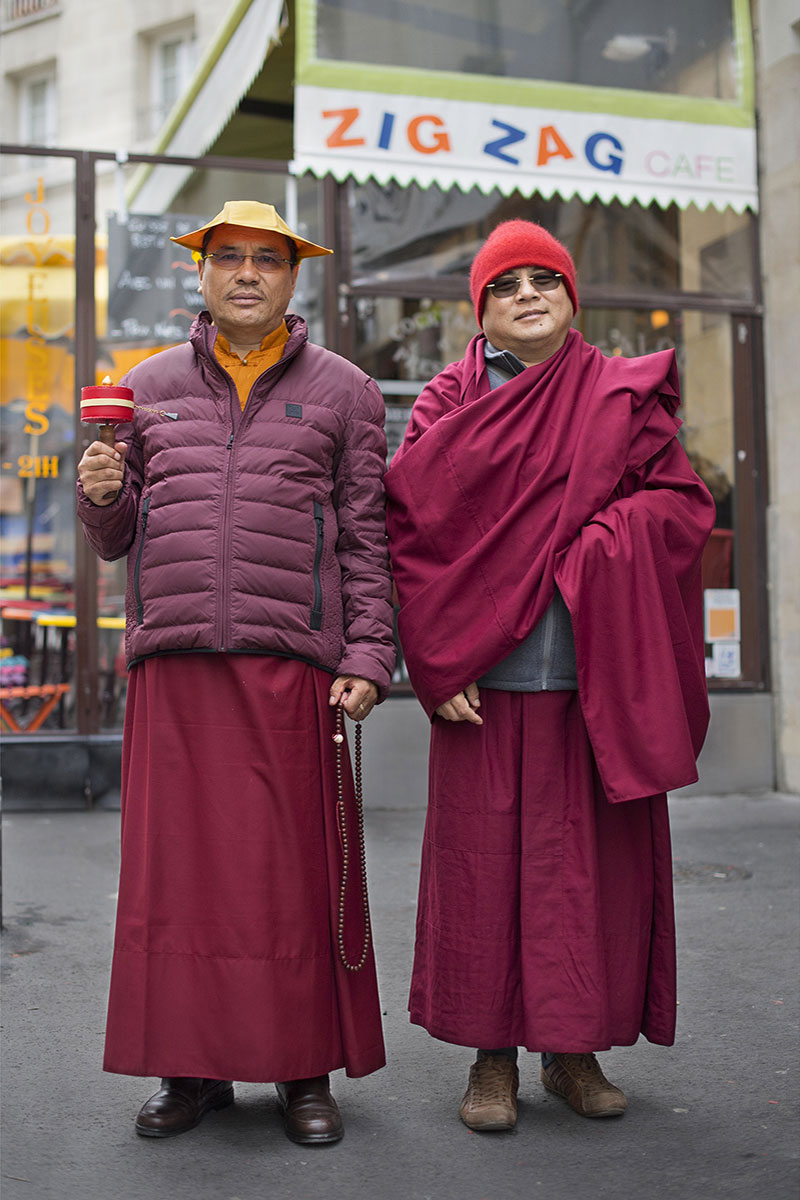 Je remontais la rue Valette, au téléphone avec ma soeur, quand sur le trottoir d'en face, je les ai vu. Ils étaient si paisibles. Tout en marchant, l'un d'entre eux activait un petit tourniquet en bois.
– … je te rappelle dans 5 minutes.
– Excuse-me, can I take a picture of you ?
– Of course.
Ce matin, rue Valette.